Greenhouse materials
Second-hand greenhouses
Are you looking for second-hand greenhouses? A second-hand greenhouse is a perfect way to set up a used greenhouse for an affordable price. HT Greenhouses specializes in greenhouse demolition and operates all over the world. As a result, we have a very wide range of second-hand greenhouses. We demolish the greenhouses carefully and with craftsmanship, so that we can always supply you with a second-hand greenhouse that looks like new.
It can be difficult to find a good second-hand greenhouse or to buy second-hand greenhouses. Because we demolish greenhouses all over the world, we have a very large network and wide range of second-hand greenhouses. So you don't have to search anymore! If you are looking for a specific second-hand greenhouse, such as a second-hand venlo greenhouse or second-hand broadcaster, or only second-hand greenhouse construction materials, such as second-hand tunnel greenhouses, second-hand horticultural materials, a second-hand greenhouse or second-hand glass for greenhouses, then we most likely have what you are looking for . Feel free to contact us without obligation. We are happy to assist you!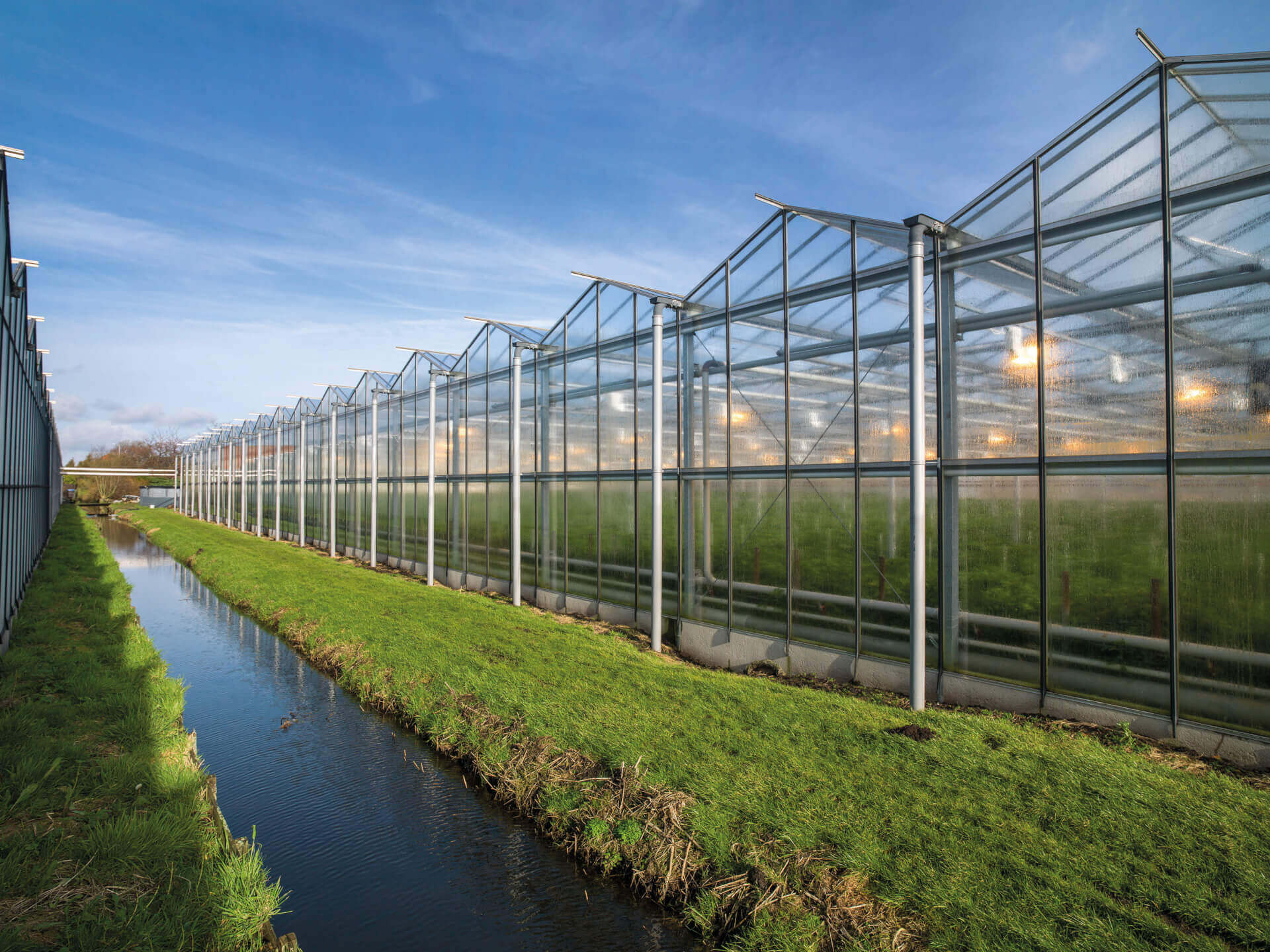 Specialist in greenhouses
HT Greenhouses is fully specialized in greenhouses. In addition to new and used greenhouse materials, you can also contact us for greenhouse demolition, greenhouse renovation and building greenhouses. Are you interested? Contact us by e-mail or call +31174-280194.
Used greenhouse
A used greenhouse has many advantages over a new greenhouse. The biggest advantage of used greenhouses is of course the price. You do not have to purchase a completely new greenhouse when you choose a used greenhouse, while the quality is often still very good. Greenhouses are made of high-quality greenhouse materials, which means they last a long time. In addition, a used greenhouse has another big advantage and that is the delivery time. When a greenhouse has already been demolished, the materials are in stock and everything can be delivered quickly. This can take longer with new greenhouses, because certain materials may still have to be made.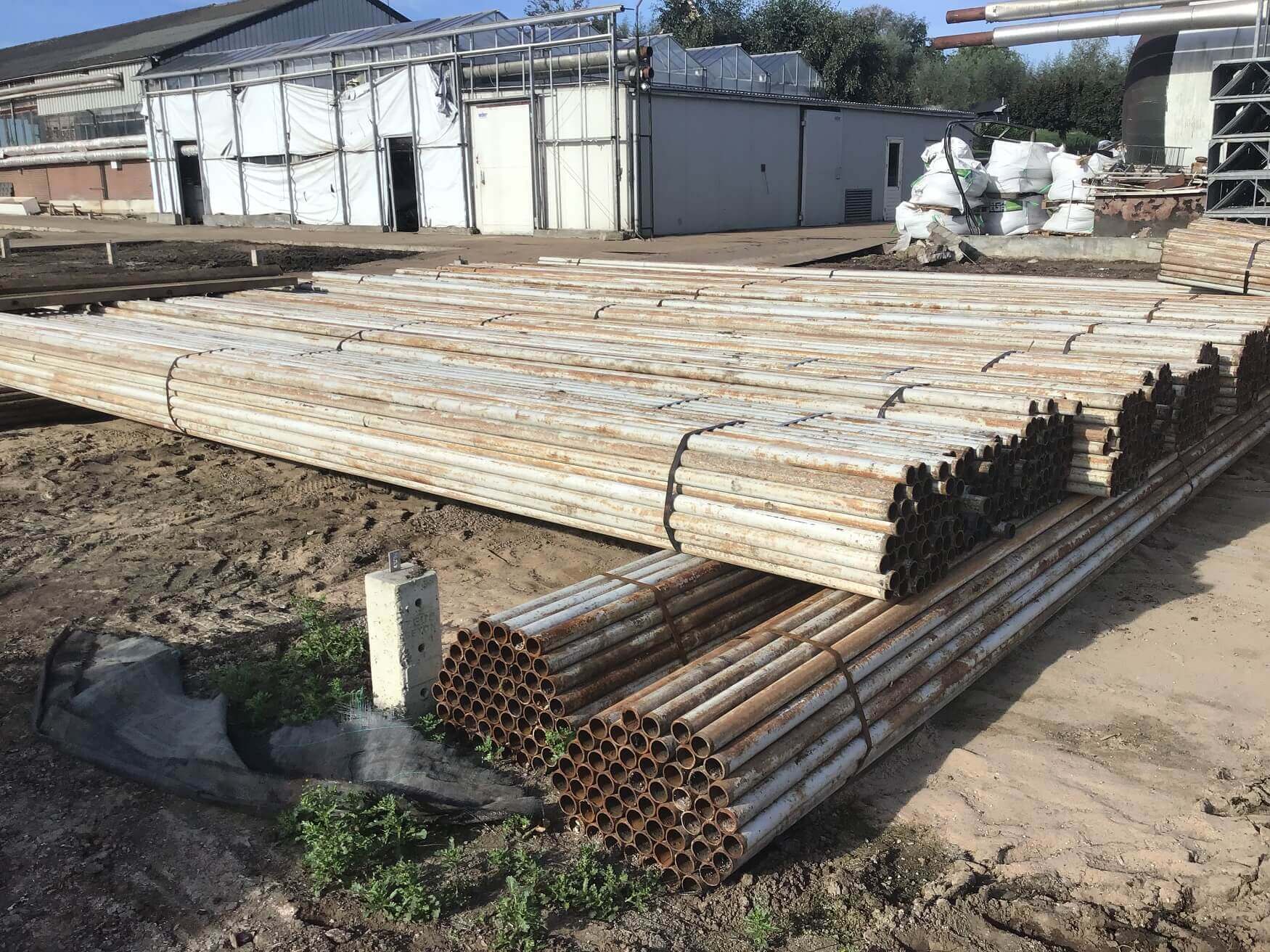 Used greenhouse materials
You do not need to purchase a complete used greenhouse if you only need to replace or expand part of your current greenhouse. We therefore also supply used greenhouse materials or horticultural materials. These can be various used greenhouse parts, such as poles, heating or glass.
All greenhouse materials are checked at our company in the Netherlands. After a thorough inspection, cleaning and possible repair, the materials are ready for use. The materials are reused and given a second life. We guarantee the quality of these materials!
Glass for greenhouses
A popular second-hand greenhouse material is glass (also known as greenhouse glass or greenhouse glass). Glass for greenhouses is extremely important for the amount of light. If you are looking for used glass for greenhouses, we can help you with this. When we demolish a greenhouse, we carefully disassemble the glass, so you don't have to worry about the quality of the glass. We ensure that your "new" second-hand glass arrives safely in front of your greenhouse.